Qualifications:
Advanced GNVQ in Retail and Distribution Management – Distinction, with City College Plymouth
NVQ Level 2 in Retail Operations with City College Plymouth
Business Development
My career kick started when I started working in sales and business development roles. My first break was securing a job as a merchandiser with, what was then known as, Westcountry Publications. I went on to progress my career with Warburtons the bakers and finally GlaxoSmithKline before I went to university.
It was during these years that I learned about all aspects of sales, merchandising, business development and relationship building with key stakeholders. I was lucky enough to work for some great companies at exciting times in their own journeys.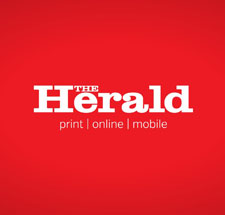 Westcountry Publications – Merchandiser, City Centre Supervisor (2004-2006)
I began my business development career at Westcountry Publications, a media group owned by the Northcliffe Media Group and based in Plymouth. My primary publication was the Plymouth Herald, but I also covered Devon Today Magazine, The Western Morning News and any special edition publication produced.
I started as a merchandiser for an area of Plymouth. The target was to increase distribution and readership of regional titles. Building relationships with retailers was key, especially as the publication traditionally struggled with reputation. While increasing visibility within stores, the team was tasked with selling in additional titles that may not have already been stocked.
I was rewarded for my hard work with promotion to City Centre Supervisor, a critical role in newspaper sales, looking after the retailers in Plymouth City Centre as well as controlling all aspects of the vendor operation, putting me in charge of the most important set of retailers as well as a small and diverse team. My work was recognised regionally and nationally as I won three awards at the prestigious Northcliffe Group Awards Evening. I picked up The Incentive to Increase Base Sale Award, Evening Herald Newspaper Salesperson of the Year and the overall Westcountry Publications Newspaper Salesperson of the Year with my achievements going on to the national awards.
The wonderful team ethic and the great people I worked with, most of which I am friends with to this day, made working here a real highlight in my career on a personal level and allowed me to develop myself and my career with a sound platform for the future.
Warburtons Ltd – Field Sales Representative (2006-2008)
Having accomplished a lot in my previous role with Westcountry Publications I came cross an opportunity to work with the second largest FMCG company in the UK and a family based company with an aim to become national. The South West was the final part of that puzzle and I was part of the team that introduced Warburtons to the South West. An achievement I am still very proud of to this day.
Covering Cornwall, Devon, Somerset and Dorset my role was initially to help in all aspects of rolling out and establishing the brand with retailers and customers in the area from what began as a small depot hub in Newton Abbot. Five of us travelled the area building relationships with managers, setting up stores to planogram, adding off-plan sales positions and assisting retailers with the initial set up. I also attended trade fairs and delivered presentations to clients, the largest of which being in front of one hundred Londis managers and assistant managers and the senior management team for the South West at Sandy Park in Exeter.
My role was then to canvas the convenience sector and get them to stock Warburtons products. I also managed the account to mitigate issues, increase sales and lines stocked and build relationships with store managers to ensure retention.
GlaxoSmithKline – Regional Sales Respresentitive (2008)
Despite enjoying my time at Warburtons immensely, the opportunity arose to work for one of the largest pharmaceutical companies in the world within GlaxoSmithKline's Consumer Healthcare division. My role was to increase brand visibility with GSK's diverse consumer healthcare product portfolio within convenience, chain and large multiple stores in Devon.
Although my time at GSK was relatively brief, I decided to go to university to get the degree I wanted, I achieved a lot, markedly growing sales and lines stocked in my area and winning competitions along the way.